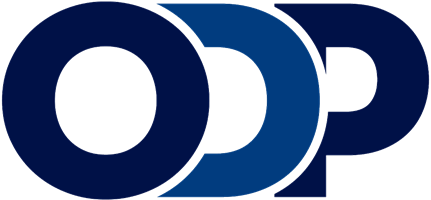 Directory of Argentina Resources
Home > Regional > South America > Argentina
Argentina is triangular in shape and stretches c.2,300 mi (3,700 km) from its broad northern region near the Tropic of Capricorn to Tierra del Fuego, an island shared with Chile, in the south. On the northeast, Argentina fronts on the Río de la Plata (an estuary and one of the major waterways of the Western Hemisphere), which separates Argentina from S Uruguay; its tributaries also act as international boundariesthe Uruguay River, with W Uruguay and S Brazil, and the Paraná, Paraguay, and Pilcomayo rivers, with Paraguay. The northwest boundary with Bolivia lies in the Gran Chaco and the Andes Mts. The western boundary with Chile follows the crestline of the Andes. The Atlantic Ocean borders Argentina on the east; there, off S Argentina, are the Falkland Islands (Islas Malvinas), and the South Georgia, South Sandwich, and South Orkney islands, all dependencies of Great Britain that are claimed by Argentina. Argentina also claims a sector of Antarctica. The climate of Argentina varies from subtropical in the north to cold and windswept in the south, with temperate and dry areas found throughout much of the country. Precipitation, lowest along the E Andean slopes, increases markedly N and E across Argentina. The chief rivers of Argentina are the Paraná with its tributary, the Salado; the Colorado River; the Río Negro; and the Chubut. Argentina may be divided into six geographical regionsthe Paraná Plateau, the Gran Chaco, the Pampa (see under pampas), the Monte, Patagonia, and the Andes Mts. The Paraná Plateau in the extreme northeast is an extension of the highlands of S Brazil. It is the wettest part of Argentina and has a dense forest cover; tobacco, timber, and yerba maté are the chief products there. The spectacular Iguaçu Falls are in a national park located at the point where Argentina, Brazil, and Paraguay meet. * The Columbia Encyclopedia, Sixth Edition. 2001 *
This category is for English language sites providing information about the people, places, arts, culture, businesses, services, and organizations specific to Argentina. Informational sites about local weather, history, education, geography, government, and science are also welcome. Please, do not submit sites in the Spanish language here. Send them to World/Español/Regional/América/Argentina instead.
Esta categoría es para sitios en Idioma Inglés. Por favor no agregue sitios en otro idioma en esta categoría. Si su sitio está en español debe ser enviado a una subcategoría dentro de World/Español/Regional/América/Argentina.
Aquesta categoria correspon a webs en anglès. Siusplau, no proposeu aquí webs en un altre idioma. Si una web està redactada en català haurà de ser enviada a la categoria corresponent dins de World/Català. Atal hau Ingelesez dauden guneentzat da. Mesedez, ez gehitu atal honetan beste hizkuntza baten dauden webguneak. Zure webgunea EUSKARAZ badago, World/Euskara -ren barne dagoen azpiatalen batera bidali behar duzu.
Subcategories
Related Categories
Other Languages
Home > Regional > South America > Argentina
---
Thanks to DMOZ, which built a great web directory for nearly two decades and freely shared it with the web. About us