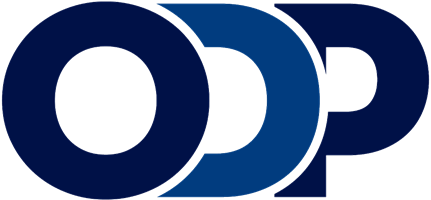 Directory of Sicilianu Resources
Rieguli ginirali pi l'inserimentu di siti
Truvati la suttacatiguria cchiu apprupriata
Nun iè pussibili addumannari l'inserimentu di un situ a lu liveddu di World/Sicilianu, ma sulu ni li suttacategurii unni iè prisenti lu link "ungi URL" 'ncapu la pagina.

Sulu siti in lingua siciliana
I siti in lingua 'nglisa relativi all'Italia vannu misi ni la suttacatiguria giusta di Regional/Europe/Italy.
I siti in lingua Italiana relativi all'Italia vannu misi ni la suttacatiguria giusta di World/Italiano.
I siti in lingua Italiana relativi a la Sicilia vannu misi ni la suttacatiguria giusta di World/Italiano/Regionale/Europa/Italia/Sicilia. I siti in lingui diversi di lu 'nglisi vannu misi ni la catiguria linguistica giusta di World.

*I siti multilingui ca hannu na virsioni in lingua siciliana viennu accittati ni li suttacategorii di World/Sicilianu ma ava esseri proposta la URL precisa di la versioni siciliana.

Ni lu signalari u vustru situ:

u titolu ava corrispunniri a lu nomi di la vostra azienda o a lu titulu ca spunta campu lu sito.

Nun scriviti TUTTU IN MAIUSCULU;
Nun elencati na lista di keywords;
Nun elencati i vuostri prodotti;
Nun scriviti un annunciu pubblicitariu.

La descrizione ava esseri un brevi riassunto di lu contenuto di lu vustru situ;

La descrizioni ava esseri in sicilianu e in forma grammaticali curretta.
Nun mittiti superlativi o un linguaggiu promozionali/pubblicitariu;
Nun scriviti la storia di la vostra azienda/vita;
Nun elencati na lista di keywords;
Nun utilizzati HTML tags.

Addumanati l'inserimentu intra na sula suttacatiguria
Notice: The World/Sicilianu category lists sites in Sicilian language . No sites will be accepted and listed at this level. Please find the best subcategory possible, where the link "ungi URL" on the upper side of the page is present, for submitting your site.
Please submit English language sites about Italy to the proper Regional/Europe/Italy subcategory. Please submit other non-English languages sites about Italy in the proper World/[Language]/[Regional] subcategory.
Multilingual sites having an Sicilian language version can be submitted to the proper subcategory in World/Sicilianu, but you must provide the actual URL of the Sicilian version startpage.
Subcategories
Related Categories
---
Thanks to DMOZ, which built a great web directory for nearly two decades and freely shared it with the web. About us